Buy New Ford OEM Parts from Bowditch Ford in Newport News
Finding the right part or accessory for your vehicle can sometimes become a bit of a journey if you are not looking in the right place. Luckily, Bowditch Ford has the parts and accessories you need. Discover a rooftop cargo box, a bike rack, and more options for your new Ford vehicle. Start your parts and accessory shopping started online today, and find what you need to keep your day going strong.
Get the Right Fit with Ford Parts and Accessories
But, what is so important about getting a part with the right fit for your vehicle? While you can purchase parts from anywhere, not all parts feature the same quality. Many third-party parts are of less quality. And the high quality parts you do find may not fit your used vehicle exactly the way they should.
Genuine OEM Ford parts offer both high quality and the perfect fit, a rule that applies to both parts and accessories. OEM Ford parts are specifically made to fit your vehicle, allowing your crossover, SUV, or pickup to perform the way it was intended to.
How to Order Ford Parts
To order your parts, we ask you to fill out our parts request form. This form requires you to enter your contact information, vehicle information, and the part numbers of the parts you wish to order. Once all of this is entered, submit the form. One of our team members will review your order and get in contact with you.
Remember to give us a call or send us an inquiry if you have a question. We are more than happy to answer any questions that come our way. It is our goal to create a memorable shopping experience. Learn all about us today.
Parts Order Options - Online, Phone, or in Person
In this modern day and age, Hampton, Yorktown, Williamsburg, Suffolk and Virginia Beach drivers can look forward to a modern parts experience at Bowditch Ford Inc. We offer drivers a range of ways to order parts! Whether you're a Newport News driver that prefers classic in person interactions or you're looking to call or utilize our website, Bowditch Ford Inc can accommodate all three options! Ensure that your vehicle stays in fit driving shape, choose Bowditch Ford Inc parts department for all your new parts needs! Newport News drivers can fill out an online parts order to get ahead of the curve! Stop by, call, or fill out an online parts order today!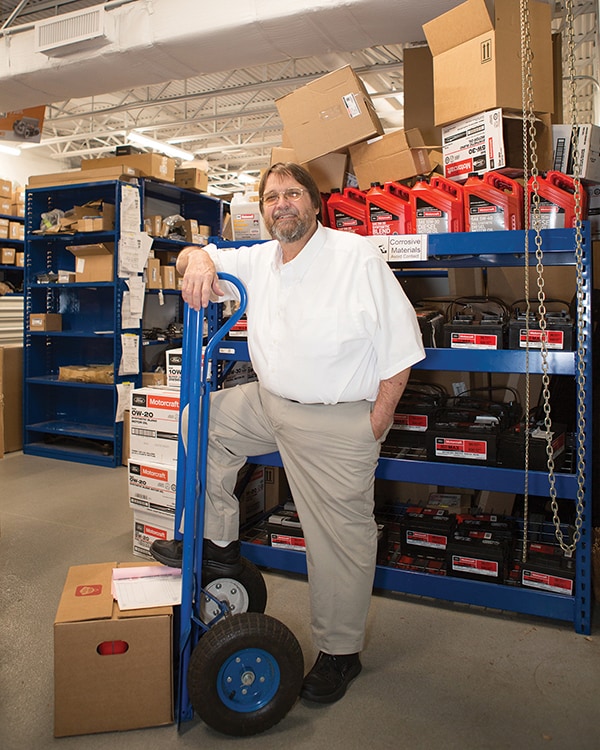 Curtis Grubbs, Parts Manager